... is the one you have with yourself." I love Diane
von
Furstenberg's
catchphrase because it is just entirely true. When the pressures of life and school and social commitments feel like they're getting out of hand, sometimes the only person you can rely on is yourself. I'm definitely feeling the pressure with school winding down. I can't believe next week is my last week of classes.
It's time to start making summer plans now, though internship interviews approaching are very
nerve wracking
! A girl I used to work with has an internship with
DvF
this summer, and I am so excited for her. I'm hoping she meets Olivia Palermo, because I have a bit of a crush on her.
These pictures were taken by Dani on Sunday. We spent the afternoon getting tea and eating
edamame
at my favourite sushi restaurant here.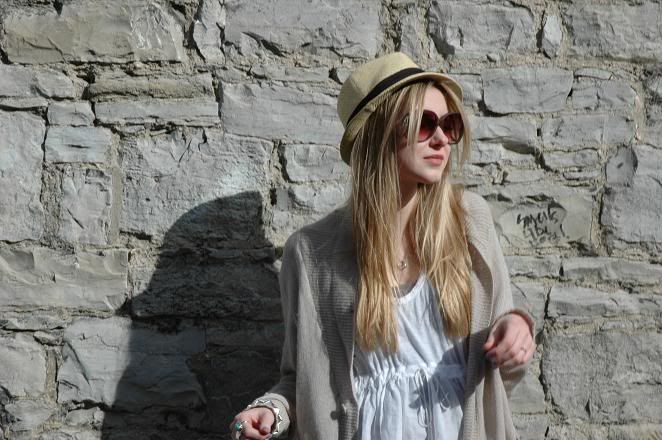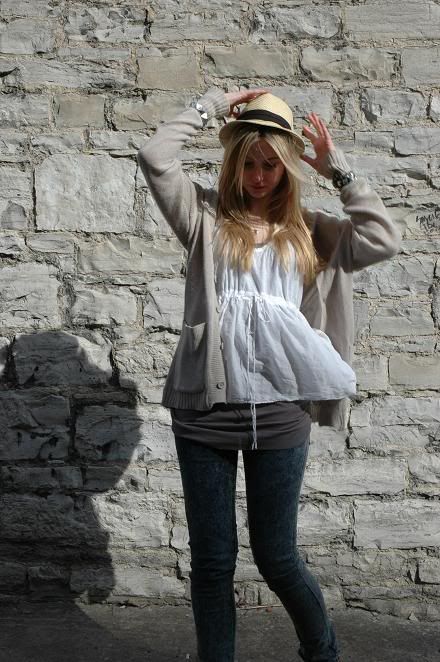 I'm wearing Made by Elves shoes, Cheap Monday acid wash jeans, Wilfred grey tank,
Clu
white shirt, Shades of
Greige
sweater,
UO
hat,
thrifted
and Kenneth Jay Lane
bracelets
, and unknown and Frank
Gehry
for Tiffany ring.
I'm off to brew a pot of tea and get down to work. I have a very exciting weekend approaching that I can't wait to share with you all.