Hey Everyone!
This morning I've still recovering from an awesome night out with my friends last night. Wednesday is the best night at our campus club, so we all went as our final outing of the school year (Today I go back to Toronto until exams in 2 weeks). The line was SO long, but thankfully some of the bouncers were students we knew, so we got to cut ahead a bit.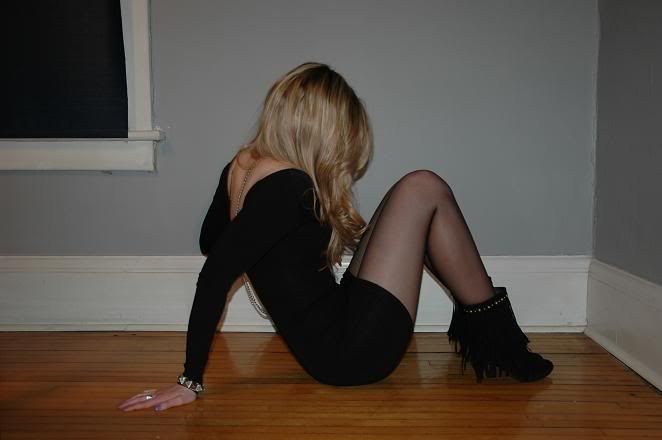 Wearing AA
bodycon
dress, Stella McCartney for H&M purse and Forever21 boots
It was an awesome night, and I still made it to my 8:30 lecture this morning!
Love.