I just finished my Shakespeare exam. It went well, so I'm taking the night off. So far I've had a lovely sushi dinner with friends and been to the grocery mart for cookie dough and blueberries.
I'm getting pretty tired of whats in my closet at school right now. The majority of my clothes are at home, but here's what I put on yesterday: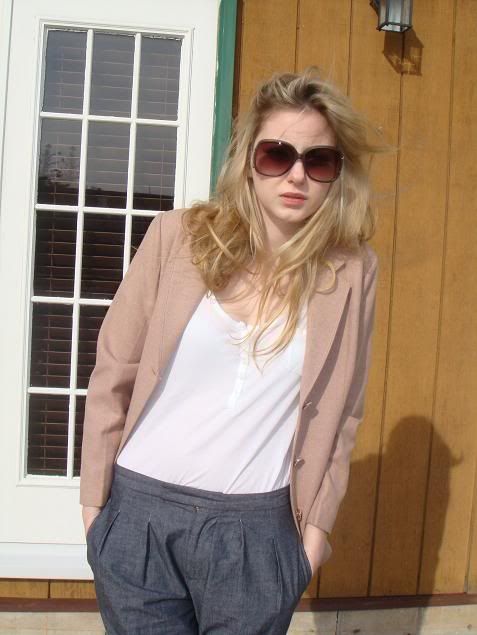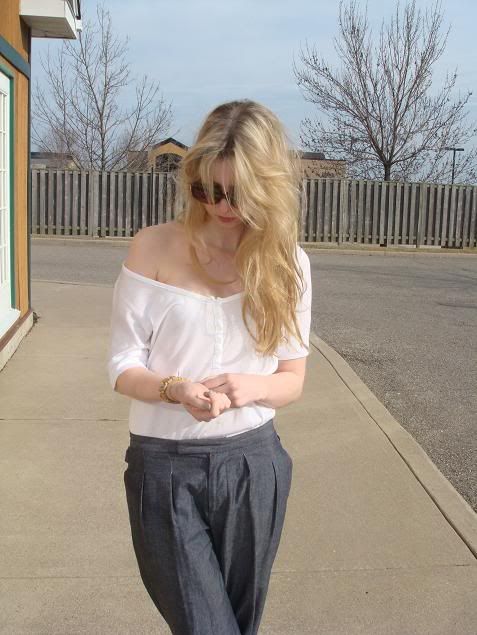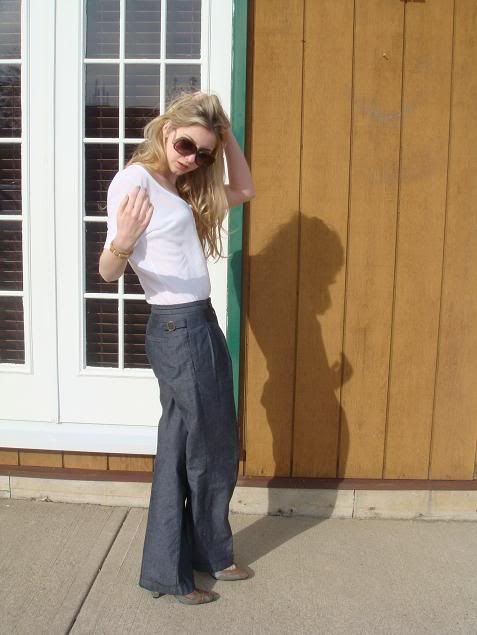 Wearing: Vintage blazer, Joe Fresh pajama top, Twenty8Twelve trousers,
UO
heels.
You know you're in exam time when you try to incorporate as much of your pajamas as possible into your outfit
hah
! I bought these pants last summer in Palm Beach and I am so glad I did. Say whatever you may about Sienna Miller, but her and her sister's line does NOT suck.
Its raining out, so tonight I'm staying at a friends house to read magazines and watch Sex and the City
dvds
. She wants to watch the third season because she loves
Aiden
, but I MUCH prefer The Russian. I mean, Mikhail Baryshnikov as Aleksandr
Petrovsky -
5'6, an intellectual, and friends with Oscar
de
la
Renta
? Sign me up.