Hello Everyone,
It feels like forever since I've updated. This past week was Toronto Fashion Week (or LG Fashion Week), and between classes, shows and after parties, it's been a blur! I didn't end up taking any pictures at the shows, but my favourite collections were Pink Tartan, Evan
Biddell
, Travis Taddeo, NADA and Joe Fresh Style.
About my outfit:
The coat is a vintage find I bought during the summer, and I'm loving that it's chilly enough to start wearing it.
The

oversized

sweater and leather leggings are by my favourite brand Wilfred, sold in the Canadian store

Aritzia

. The leggings are buttery soft leather that I have been wearing almost every day, and the sweater is something I wore at a

photoshoot

and loved so much that I ended up buying it. Both are perfectly comfy, warm pieces for Fall/Winter that are great for layering.
I love the effect of the leggings with my

Edelman

boots, they almost remind me of the

Rodarte

boots from last season, where you couldn't tell if they were leggings or just really tall boots.
The sunglasses are Ray Ban

Clubmasters

, which I've wanted for a while and finally bought for myself as a pick-me-up after a recent breakup. Shopping is the best form of therapy, is it not?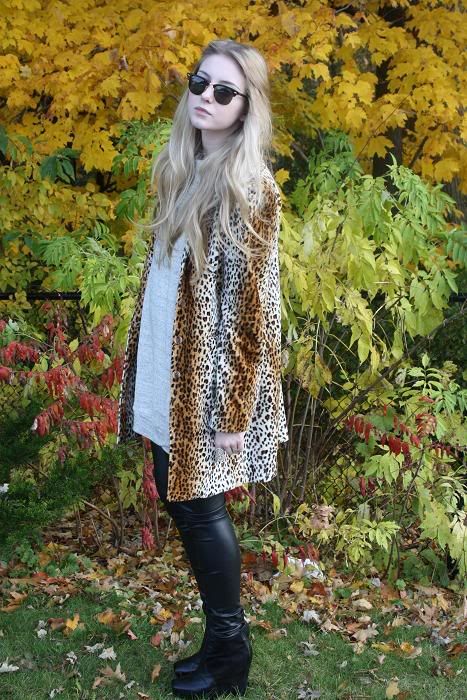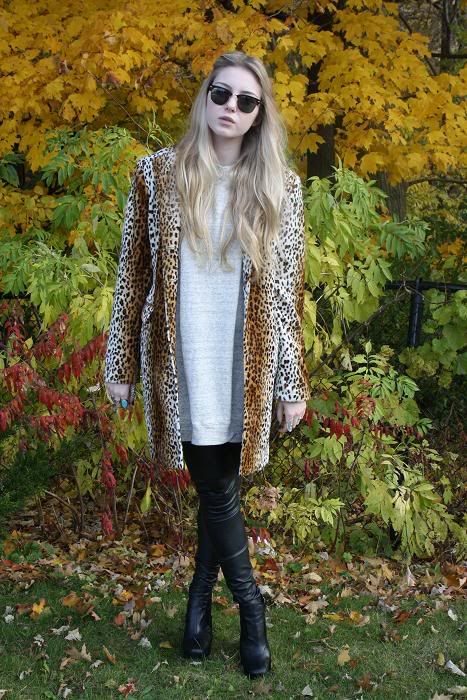 Mark the
Cobrasnake
was in town for LG Fashion Week, and here are a couple shots from a party. Big thanks to all of you who sent me emails about them, they were so sweet and each one made my day.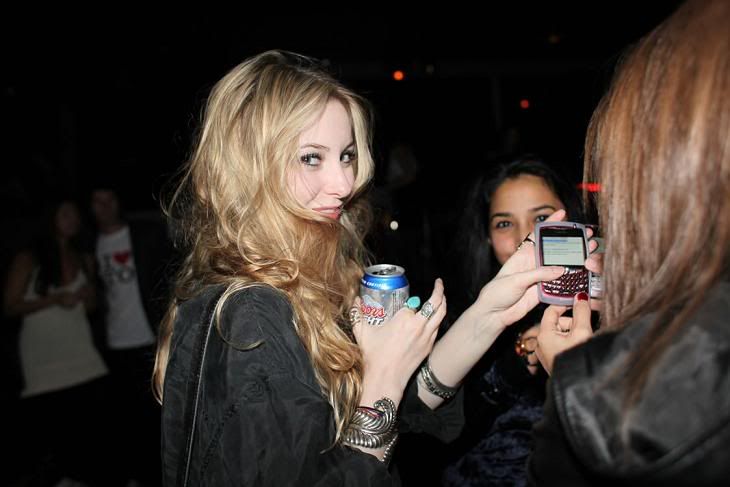 I'm going to try and be less MIA in the future, but I'm currently working on a bunch of awesome new projects that I'm really excited to reveal in the next few weeks/months, so bear with me for now!
xx