Hi All,
Today was spent running all around the city. I had a delicious lunch with my father, finally found the perfect pair of black trousers, drank lots of ginger tea, and scored all sorts of killer finds at 69 Vintage. The weather is ridiculously cold and I am so jealous of my darling mother who is off to Palm Beach and the
Caribbean
later this week. Bring me back a tan, okay Mum?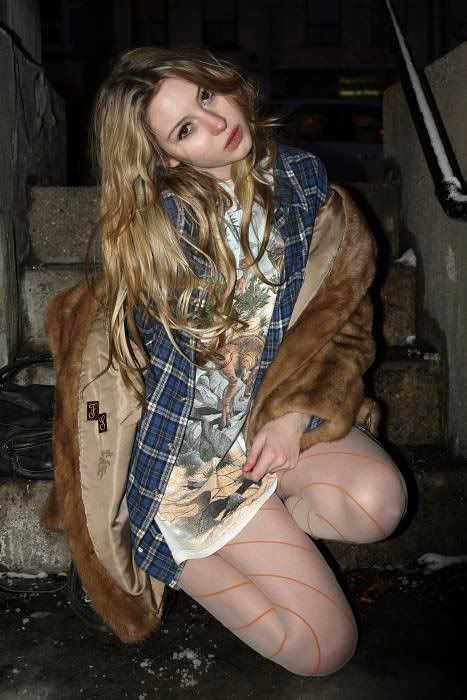 My dinosaur t-shirt is pretty much my favourite thing in the world right now, and I've been wearing it nearly every day. The
stockings
and
frilly socks
were gifts from American Apparel - thanks AA!
xo
E