Hi Friends,
This is the type of outfit I wear when I'm dragged out of bed at 9 a.m. on a Sunday to go to the St. Lawrence Market, a food and antique market in Toronto. We perused the stalls for vintage books, cameras, and

jewellery but didn't leave with anything except some wine from the LCBO across the street.

I've been wearing either leather pants, leather leggings, or vinyl pants every day this week.
My mother was in Haiti for a day this week, I'm so eager to hear about her experience when she returns to Toronto on Friday. Emergency relief is so, so needed right now, please visit Doctors Without Borders to learn more and see how you can help.
I'm heading to New York City in a few weeks, so any shopping and eating suggestions are so so so appreciated! I haven't been in about 3 years, so please let me know of any great boutiques, coffee shops, vintage stores, and delicious dinner spots!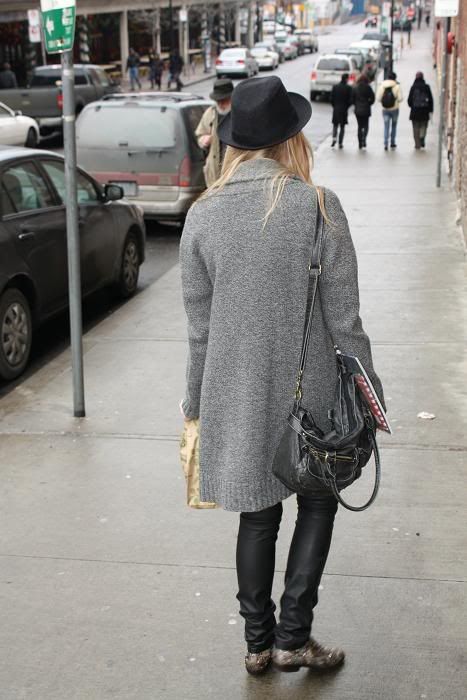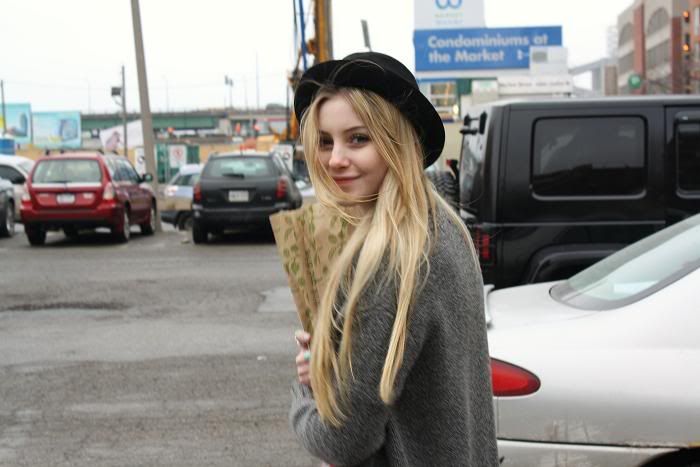 Zara Men's hat, Gap sweater, Vintage t-shirt, H&M pants, Jimmy Choo for H&M shoes