Hi Friends,
I got sent this dress from Akira Chicago. It's the perfect piece for layering, and you can dress it up or down.
Today I trekked out of the city to Holts Last Call in Vaughn Mills. Seeing Stella McCartney wedges for $200 and having to walk away because I'm saving for shopping in New York nearly broke my heart.
I recently created a Formspring account. Formspring is great because you can ask me any question you want and it's totally anonymous. It's also the perfect distraction for when I don't feel like doing my work. So click here or use the widget on the side bar to start asking!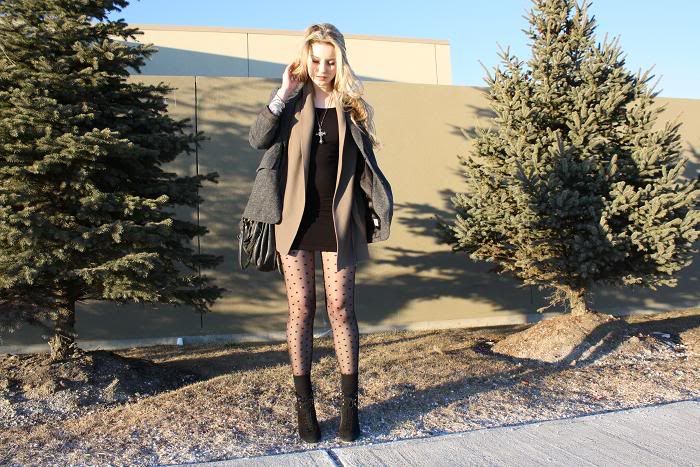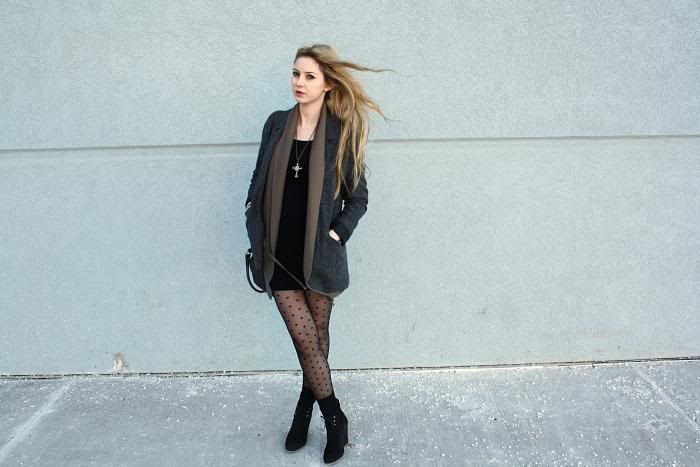 (Akira dress, Wilfred blazer & sweater, Joe Fresh stockings, Zara shoes)
xo E