Hello Friends,
I wanted to put up a quick post before I leave for New York tomorrow. Thank you all for the emails, comments, and tweets about places I need to check out. I seriously have enough must-see places to last me ten visits and I so, so appreciate it! I have also received a lot of questions regarding great NYC spots, so I'll be sure to put up a detailed post about my favourite places upon my return.
Also, I'm testing out a new header made for me by my lovely reader Kaitlin. What do you guys think? Thanks Kaitlin!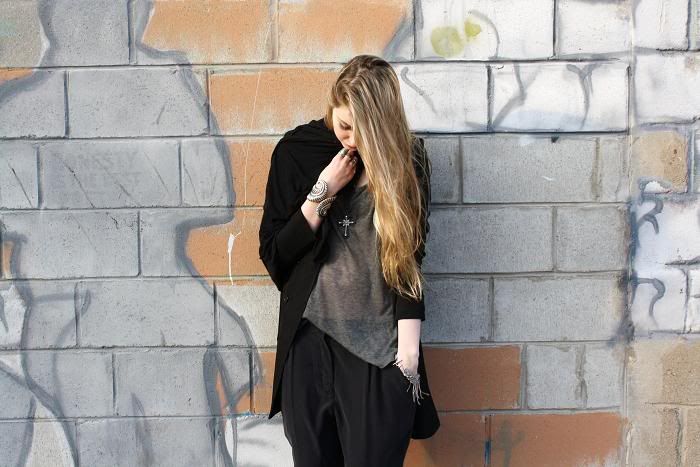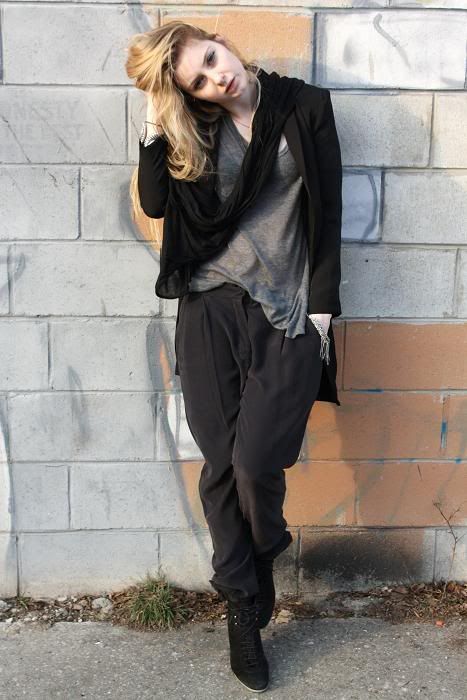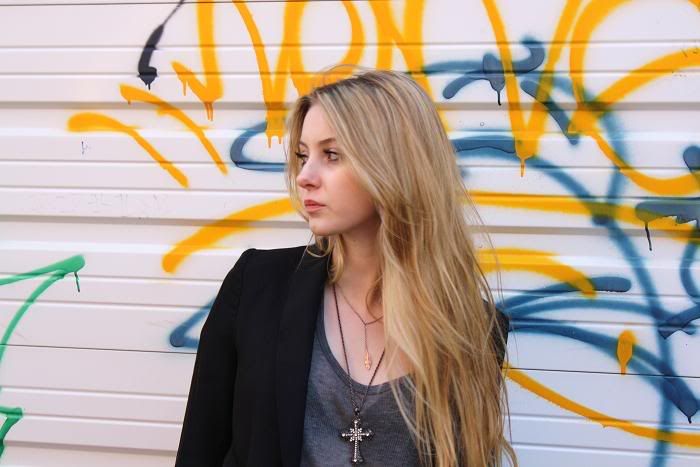 Also, I was recently given the opportunity to interview R.J Cutler, the director of The September Issue, along with a few other bloggers to promote the dvd's release on Feb 23. The September Issue was one of my favourite films this year. This movie is a delight to anyone who loves fashion - getting an inside look into the mysterious Vogue was like a dream come true. While many of the other bloggers were asking hard hitting, intelligent questions, as a style blogger, what I wanted to know was:
Did spending so much time among some of the leading authorities in the fashion world have any influence over your personal style?
*laughs*. Well, my girlfriend likes to tease me that when I go to the John Varvatos shop they treat me like the little prince now. I did spend a lot of time there in the year that we were making the movie. These days when I walk in it's like old home week. You know, I don't think you can possibly spend a year seeing the world through the eyes of Anna Wintour, and Grace Coddington, and Sally Singer, and Hamish Bowles, and Andre Leon Talley and Tonne Goodman and all the other awesome folks at Vogue and not have your sense of what fashion is changed in some way and enriched in many ways. Again, just using some examples from my previous work, my perspective of politics and the business of politics and campaigning… my perspective on being a young person in America at the turn of the century, my perspective on fashion… This is part of why I do what I do. You get to parachute down into the middle of these extraordinary worlds, and as I say, see the world through the eyes of these amazing people. And part of the thrill of it is that your world view, your perspective of what they do, is changed, because you're seeing it from inside out. So yeah, I learned a lot about the industry. But I leave it to others to comment on the growth or decline of my personal style.But I will say, one of the things that I did become acutely aware of, and it's no surprise to everybody on this phone, that there's a tendency to dismiss fashion and the fashion industry as vain, excessive, indulgent, expensive beyond reason, all of those things. And to an extent, it is all of those things, but it is all of those things at the same exact moment that it is many other very important things. It's a global industry that impacts so many other industries, whether that be advertising, or retail, or shipping, or publishing. It's a place where great artists have practiced their art, great craftsmen have practiced their crafts, for centuries. It's a reflection of culture, and it has been a reflection that you can look at any moment in history, the clothes being worn in a society and learn so much about that time in history and about those people. It's so many things, that to dismiss it as the first group of things I said, without understanding and embracing that it's the second group of things I said at the same time… it turns out to be an uneducated perspective. It's so fascinating. And of course, characters are larger than life, and it's such a public industry, and it can be a bitchy world and all those things, but you can't, having spent the year that I spent, you can't dismiss the second half of those things, you can't help but appreciate the historical significance, and then the current, immediate significance of this industry. That was my big takeaway from having spent this time at Vogue.
Thank you R.J. for the opportunity and for giving such fabulous answers to those of use who can't hear enough about the inner workings of Vogue.
And finally, to one of the greatest artists to ever have practiced his art...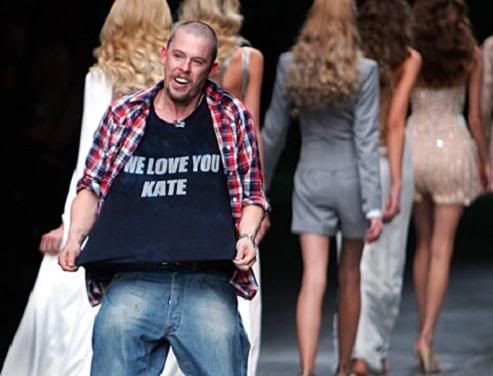 Rest in peace Lee McQueen. You were my, and the fashion world's, favourite designer. Gone too soon, you will be sadly missed

.