This week has certainly been an interesting one! In the midst of school insanity, life seems to have taken off in a thousand different directions. When it rains, it really does pour, doesn't it? A visit from my best friend Christopher on Wednesday made my week and on Thursday, I celebrated my
bestie
Dani's birthday. Now, sadly, it's time to get to work, I literally have essays coming out my ears.
These photos are from outside the Acne store in Soho. I was super disappointed by the stock, especially when my favourite short Pistol boots were on sale but sold out in my size. I miss New York and I can't wait to go back.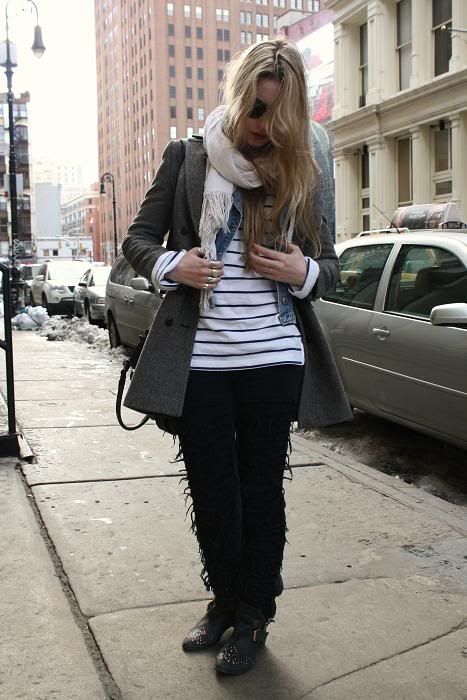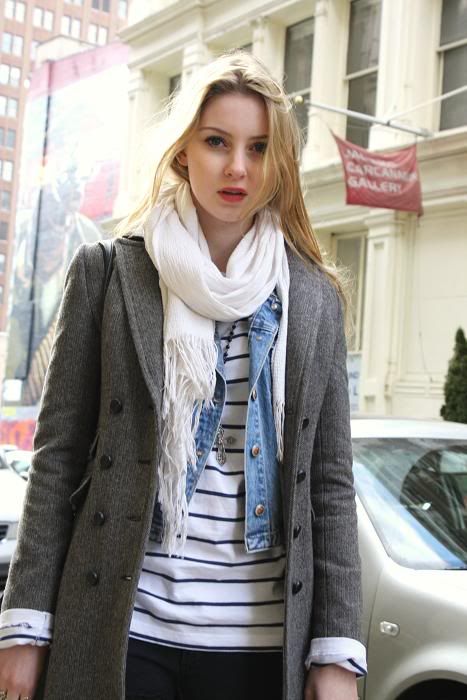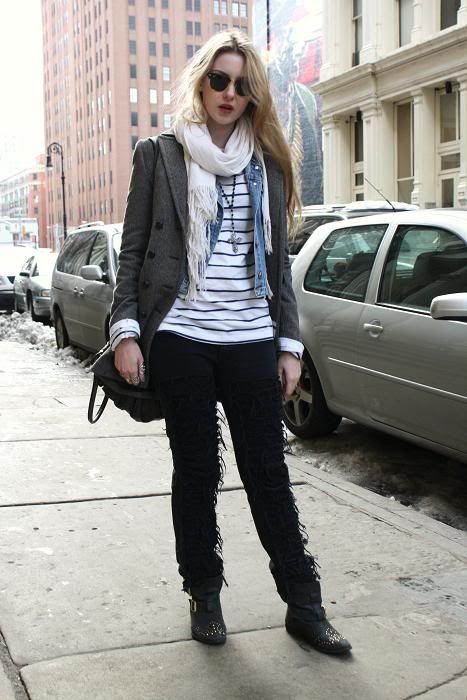 These jeans don't photograph that well, but they're the best epically shredded pants ever. They're by Horace, which I got at
Carte

Blanche
, one of my favourite shops in Toronto.
(
Horace
jeans,
Vintage
vest,
H&M
men's shirt,
Topshop
jacket & boots)