This weekend consisted of a girls night out, a girls night in, lots of red wine, highlighter pink nails, amazing music, eating out,
razor blade
earrings and dancing till we couldn't dance anymore.
Everything in this outfit is a pretty recent purchase. After searching for the perfect pair of leather trousers, I finally found them at (of course) 69 Vintage.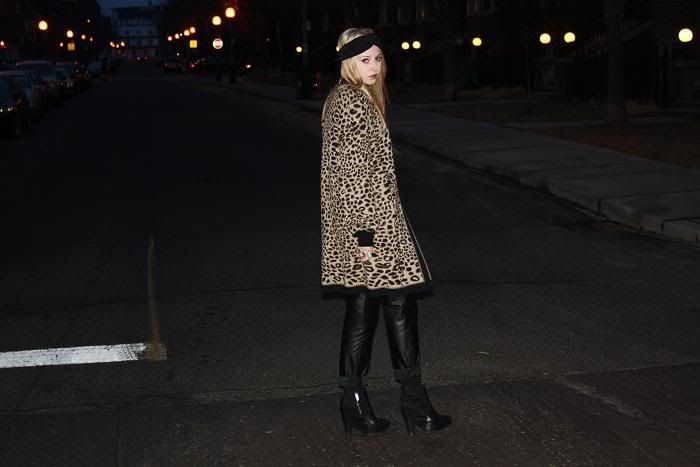 (
Vintage
leopard sweater,
Wilfred
crop top,
Vintage
leather trousers,
Edelman
shoes,
Babooshka
turban
)