As I type this post, the grey, rainy day has me wishing for the warm sun in these photos. The past few weeks have been full of nightmares and to-do lists, with
intermittent
rays of sunshine. With the G20 conference in Toronto this weekend, I'll be staying far, far away from my apartment downtown and (fingers crossed) sitting in the sunshine drinking lemonade in the riot-free suburbs.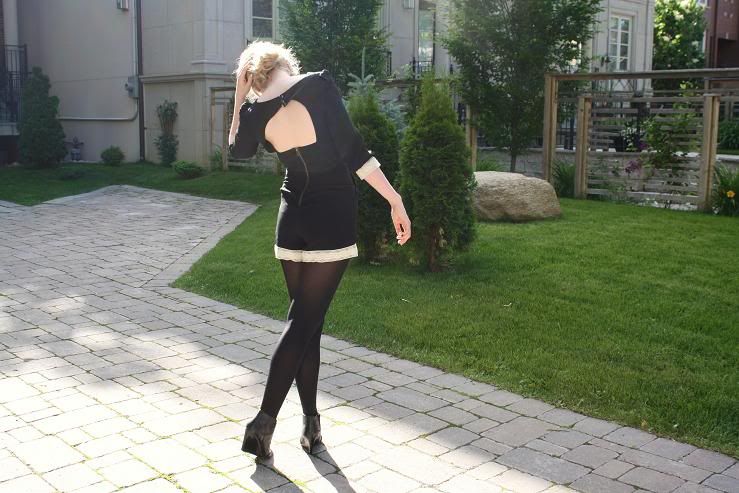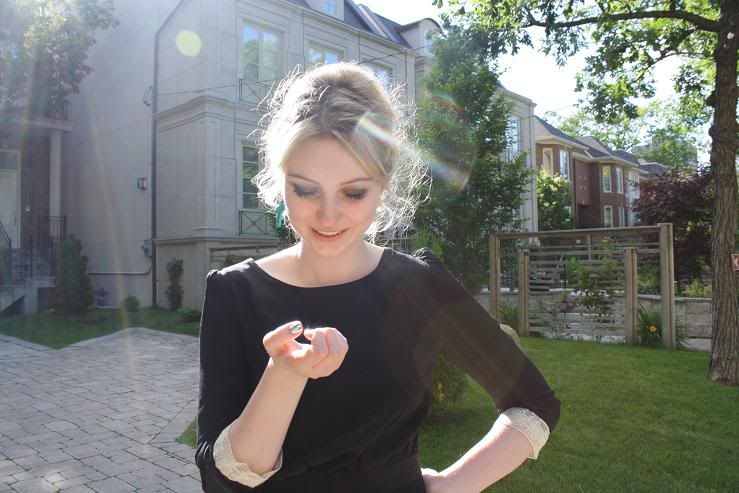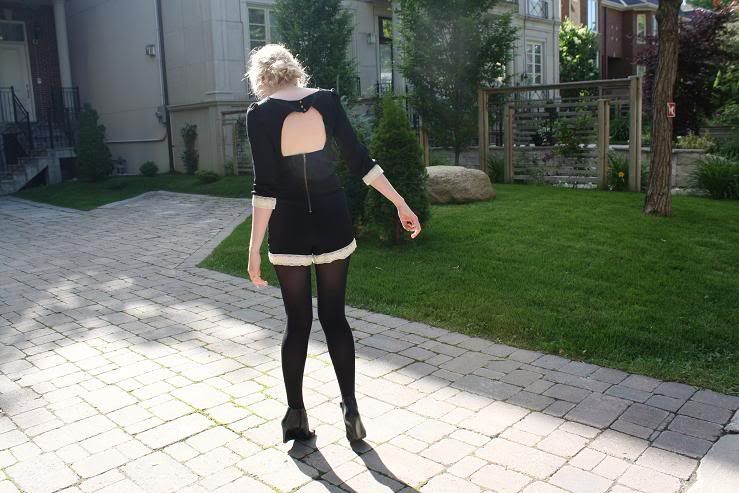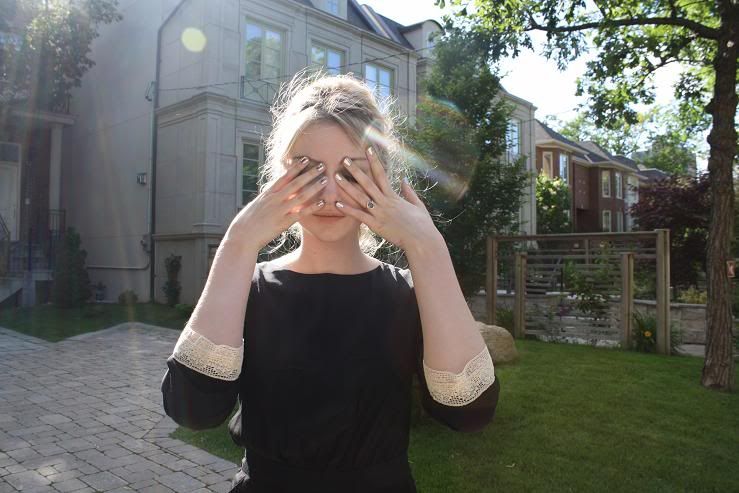 As soon as I laid eyes on this
Topshop
romper, I knew it was mean to be mine, and since recently
Topshop
started shipping to Canada, I had it sitting in my closet a week later. Now, the wait time is even shorter, as
Topshop
has officially arrived at Toronto's Jonathan and Olivia boutique (49
Ossington
Ave.). I haven't visited since the expansion, but I'd love to hear from any of you who have.
** A note on nail
Minxing
: I've gotten a lot of questions via email and
formspring
about my silver nails.
Minxing
is actually a sticker that is cut to fit your nail shape and then heated on to your nails, it's not a nail polish. Altogether, it cost about $50
ish
at Toronto's
Heartbreaker
Salon (889
Dundas
St. W), which is, as far as I know, the only place that does
Minxing
(though
Sephora
now carries a kind of
DIY
Minx
here
.) It lasted about a week before the ends started to look worn. It looks great and was a ton of fun to have, but just as a warning, the ends are pretty rough and catch on fabrics, which is
aggravating
and, also, when I eventually did peel them off, my nails were pretty dead and unhappy looking, and it's taken me 2 weeks to get them back in shape. I'd get it done again, but not for a while. **