Hi Friends,
Last Wednesday, I hustled over to Holt
Renfrew
at lunch-hour to meet the King of the Model-Off-Duty Look, the modern deity of
luxe
streetwear
: Alexander Wang. The crowd was one of the best dressed I've ever seen, and attracted women of all ages, from teens to 60's, which just exemplifies just how universal his designs are. Alex was totally gracious, taking multiple pictures with whoever wanted them and introducing himself to everyone: "Hi, Nice to meet you! I'm Alex!", as if his biggest fans didn't already know that! Big thanks to Holt
Renfrew
for hosting the event, it was a great experience, and I'm really hoping there will be more like it in the future!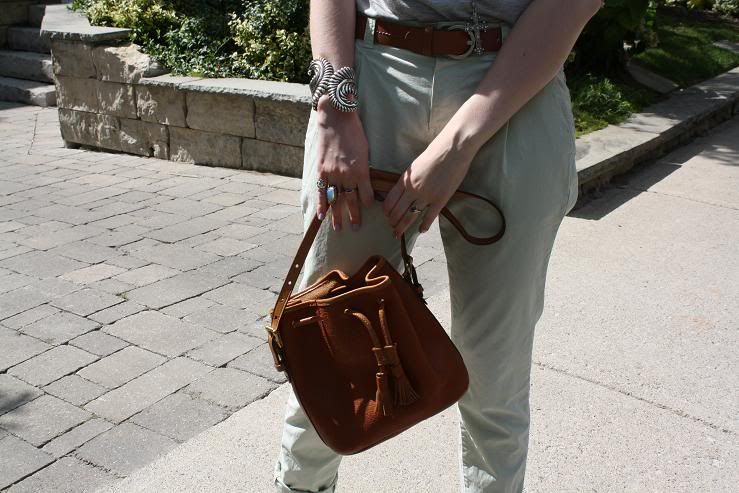 (
T by Alexander Wang
tank,
Topshop
trousers from
Jonathan & Olivia
,
Thrifted
granny shoes,
Vintage

Dooney

& Bourke
bucket bag from
I Miss You Vintage
- my most favourite recent purchase!)
xo
E