Hi Loves,
First, as a disclaimer, this is the longest post I have ever done and likely will ever do.This past Tuesday I was invited to the Artizia Fall/Winter fashion show and attending the first night with a few friends.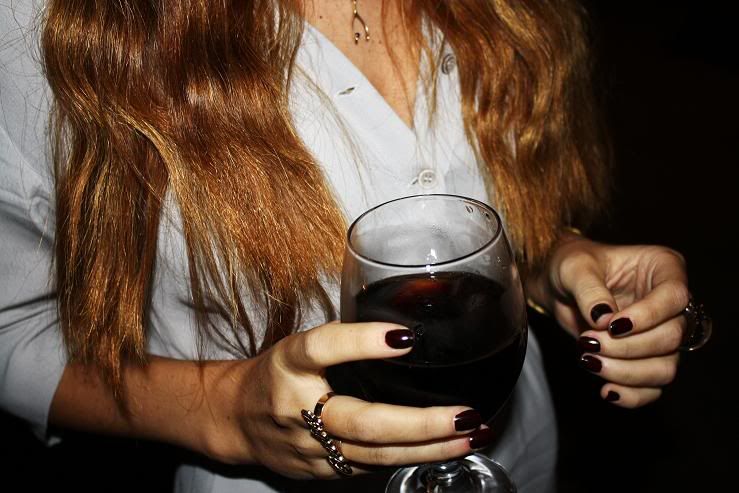 Courtney is one of the most stylish girls I know! Every time I see her she's got a new nail polish on that I immediately want. Love the dark brown (that's even coordinated with her Coca Cola) & also her MM6 dress
(I wore: a Thrifted jacket, Zara dress & Miu Miu clogs)
---
The next day I was invited to attend the fashion show again, but this time to hang out backstage, see the behind the scenes action and also wear one of the new dresses from the collection throughout the night. It was great to see the clothes up close, and also experience the incredible amount of work that goes on behind the scenes. The Aritzia girls are all so stylish and great at their jobs - not to mention super nice, allowing me to take as many photos as I wanted, even though I kept getting in their way!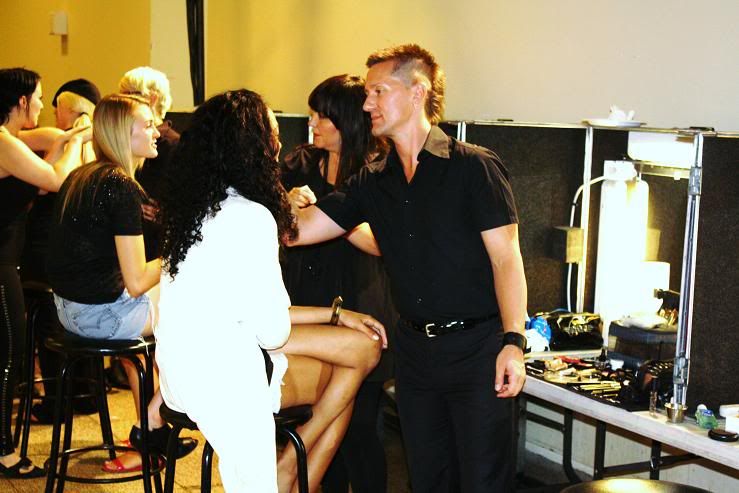 (Some of my favourite pieces. The mustard crepe shorts and velvet jacket are total statement pieces and the photos really don't do them justice. The Wilfred Free knits are so soft, perfect for curling up in this winter. My favourites were the leather shorts, I can't wait for them to hit stores!)
(Loved all these models, they were all very gracious and good humoured even when I snapped them eating [believe it or not] bagels before the show!)
(All the attendees pre- show. Couldn't believe how fashionable the crowd was.)
(Love all these looks. Courtney and I are both wearing Le Fou by Wilfred and Natalie is in Talula. I felt like a giant next to these two girls!)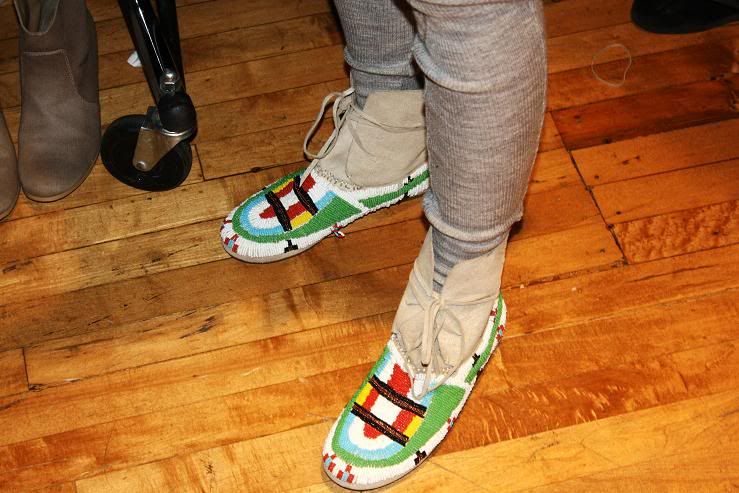 (Some shots backstage just before the show. Loved the accessories that were paired with the Aritzia clothes.)
When my camera battery died after getting a little too snap-happy backstage, a lovely Aritzia employee named Tess (who I mistook for one of the models!) was kind enough to lend me her little camera. I apologize for the quality!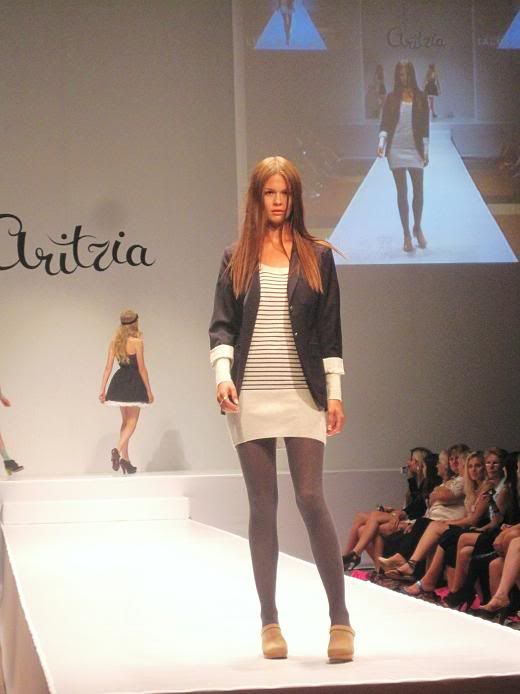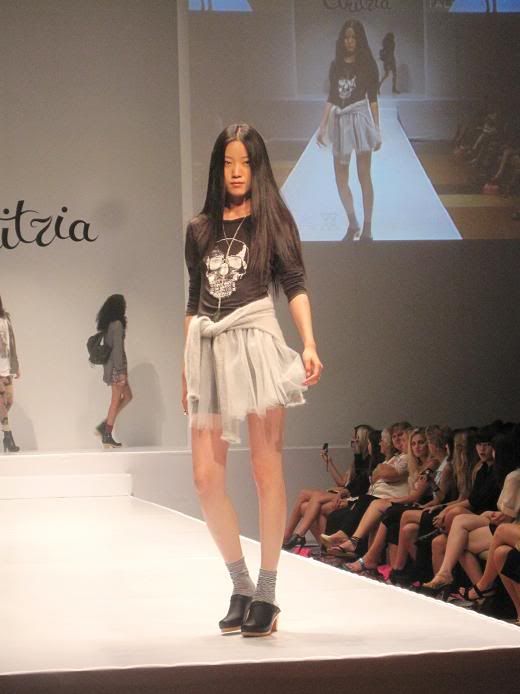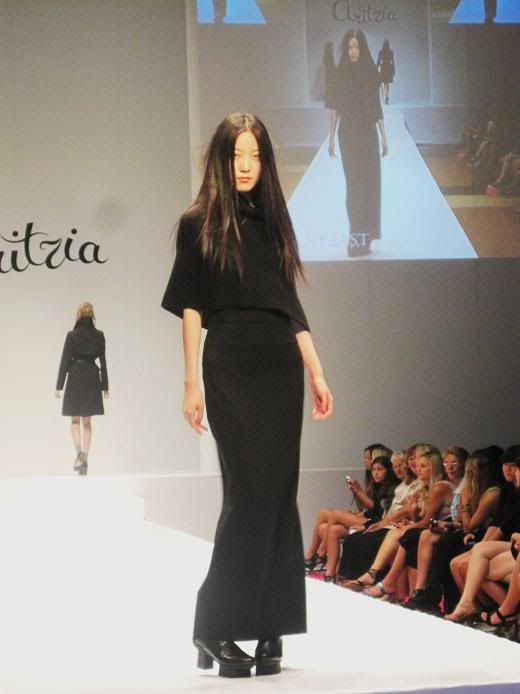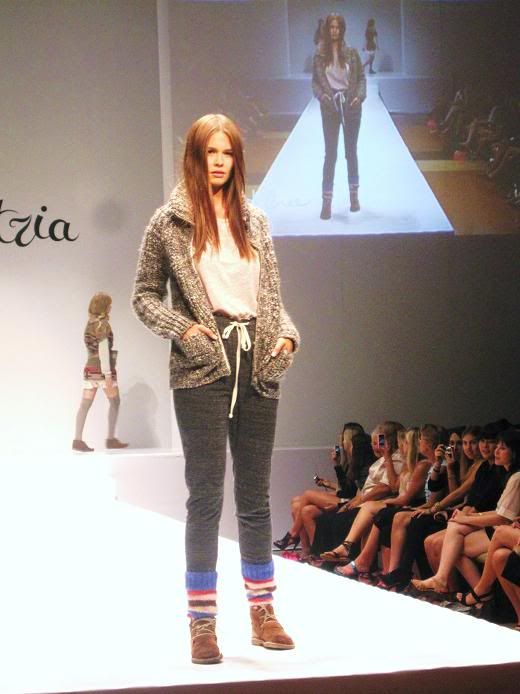 (The clothes were all incredible, the Talula and Community brand pieces were everything I imagine wearing to classes next year, while the Wilfred and Le Fou by Wilfred were perfect in their shapes and use of incredibly soft silks and crepes. My favourite outfit was the mustard yellow jacket with the slinky, slightly ombre slip underneath.)
(A few Aritzia employees and I wore the new collections after the show along with Swedish Hasbeens clogs, which are now sold at Aritzia.)
The night was a great experience, I had so much fun previewing the new collections and making a mental list of all the pieces I'm buying for fall. Huge thanks to Daniela, Cher and everyone else at Aritzia for allowing me to attend (and for letting me keep the dress!).
xoE