Hi All,
So, this is the cloak I mentioned a few posts ago. It is warm, and has the perfect oversized hood and is basically just the best thing that has ever happened to me. I wore it out last night and got so many compliments from guys and girls. Some guy ask me where I got my cloak from, and then for my number. My navajo cloak brings all the boys to the yard and they're like, it's better than yours...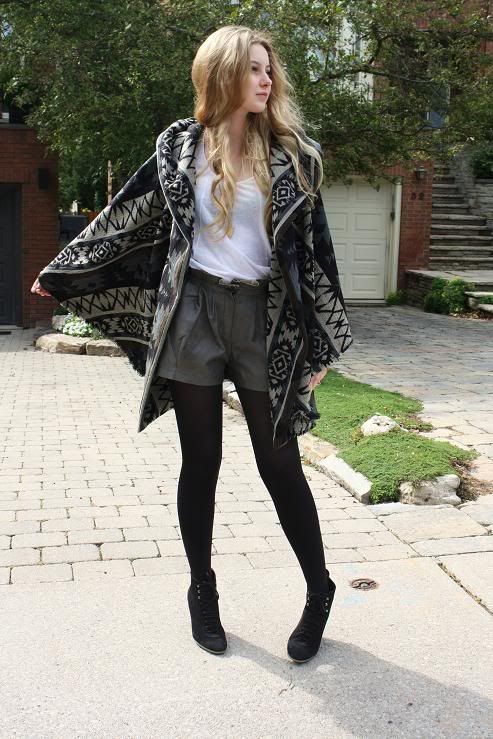 Cloak by Audrey Cantwell, check out her awesome Etsy shop
here
. Love these shorts that I ordered from Pixie Market, too. Check them out
here
.
Last night was the birthday party for one of my best friends (and Chic Heroin regular) Zoe. It was really low key and so much fun, which was a refreshing change from the theatrics of birthdays past (read: mine). We hung around at Zoe and her boyfriend Alex's place and then to the Korova Milkbar on College St. I already posted some of these to Twitter, but I thought I'd upload them here too.
Hope you all had a great weekend! xo E