Hi All,
It's getting really cold here, and these pictures were taken on the last day I could get away with not wearing a jacket. I'm not really complaining though; over the past year, I've somehow accumulated 30+ new fall/winter coats and am dying to start wearing them. Life has been a series of extremes lately, going to great parties, then back home to study in sweat pants, running as fast as I can to get somewhere, only to sit in the same spot for two hours, eating nothing but soup and cereal for days, then going out for a crazy meal... I feel like I am running all the time. If you've ever seen me on campus, you'll know I'm the girl wearing mismatched clothes, with dirty hair and a million things in my hands, dropping something ever few steps. I'll be travelling a lot in the next few weeks, and on top of events and assignments, I don't think things will be slowing down anytime soon.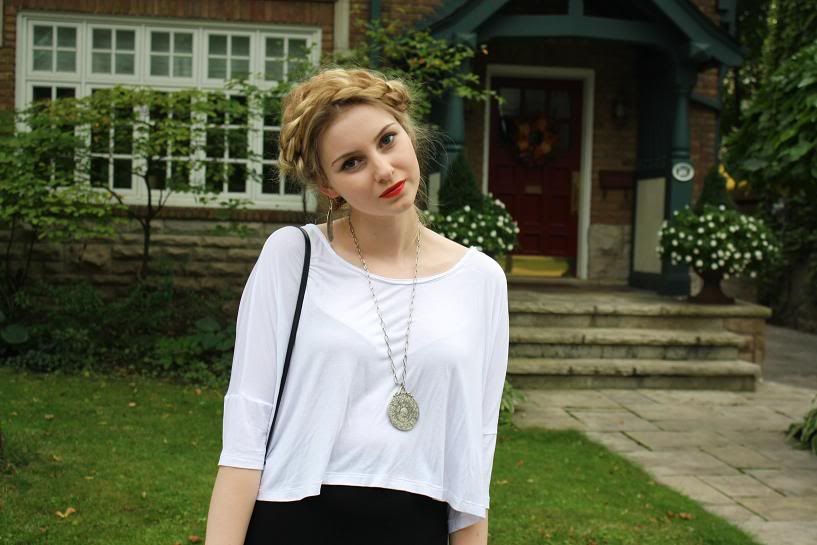 I'm absolutely in love with this necklace. The medallion is actually a zodiac chart and is super heavy. I'm also wearing a Wilfred crop top, an H&M maxi skirt, and all vintage
jewellery
.
I'm off to study for my French test tomorrow, for which I am thoroughly unprepared. Wish me luck!!
xo
E