Hi All,
I returned yesterday from a quick
road trip
to Kingston with my friend Dani. As some of you know, I spent my first two years of university there and absolutely loved it, despite being a big city girl at heart. I didn't get a chance to see everyone that I would have liked to, but I did, for the most part, get to visit all my old stomping grounds, including the Princess Street Urban Outfitters which always has the most incredible sales. I was continually amazed at how the items that sold out immediately in Toronto ended up going on sale for next to nothing in Kingston (like the sweater and skirt featured here). I also went to my beloved Tea Store to stock up. If you're ever there, try the Hangover Blend (which, despite the name, is my every day favourite) and, though it's not on the shelves, ask them to mix you up the digestive tea, it's by far the best detox tea I've ever tried.
It's part of my resolution this year to wear simpler outfits. I'm trying to get back to basics, discovering the cuts, fabrics and colours that I like best and then building on them, eventually achieving that simple, laissez-faire Parisian chic look that I'm so into right now. My style (and life) is a work in progress at the moment. These Prada boots, though pretty unassuming, are my favourites right now. My Dad pushed me to buy them on Boxing Day and despite my adament NO, he bought them for me, and I've basically been living in them ever since. So, thanks Dad. You were right, as per usual.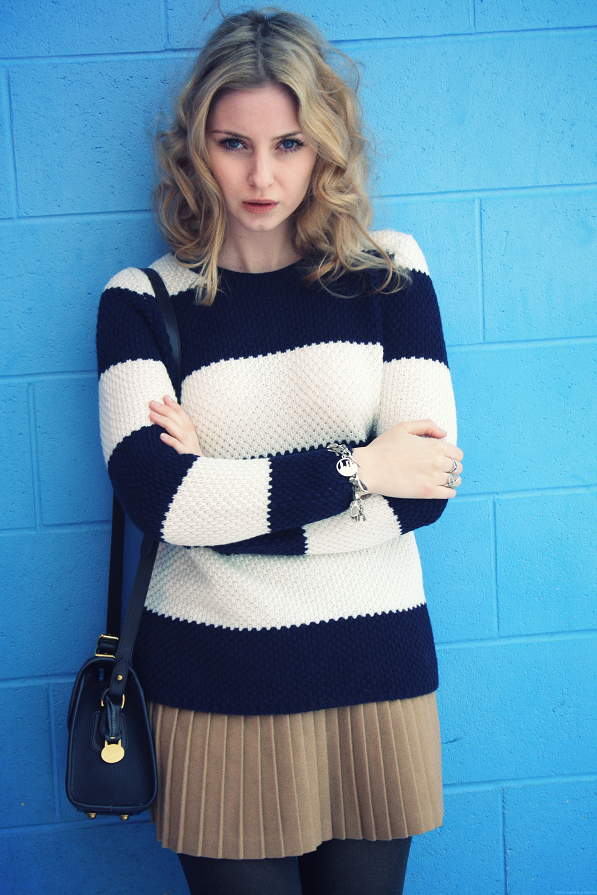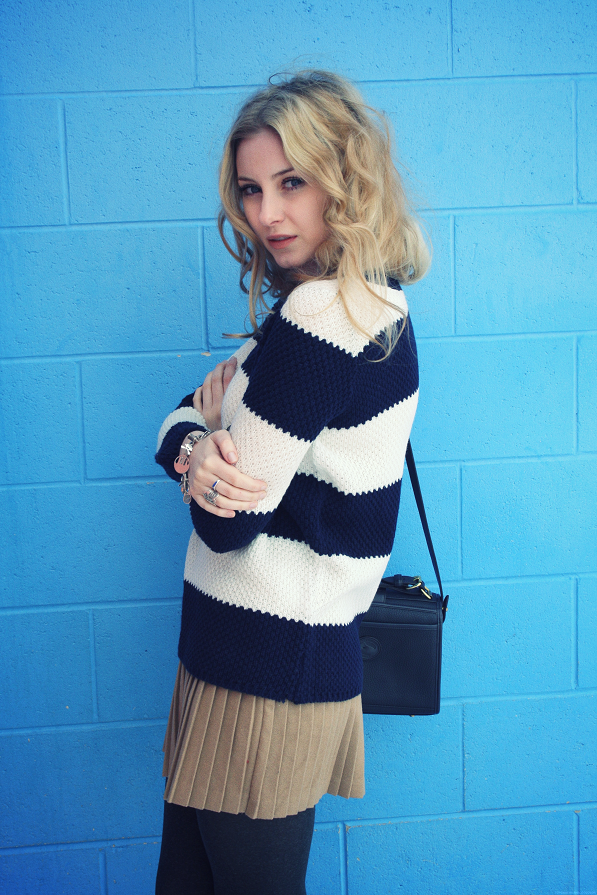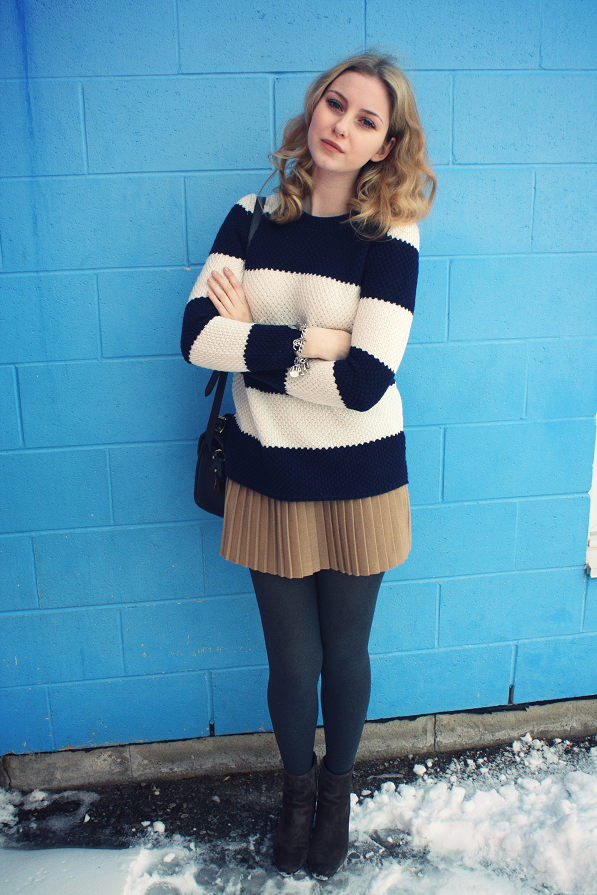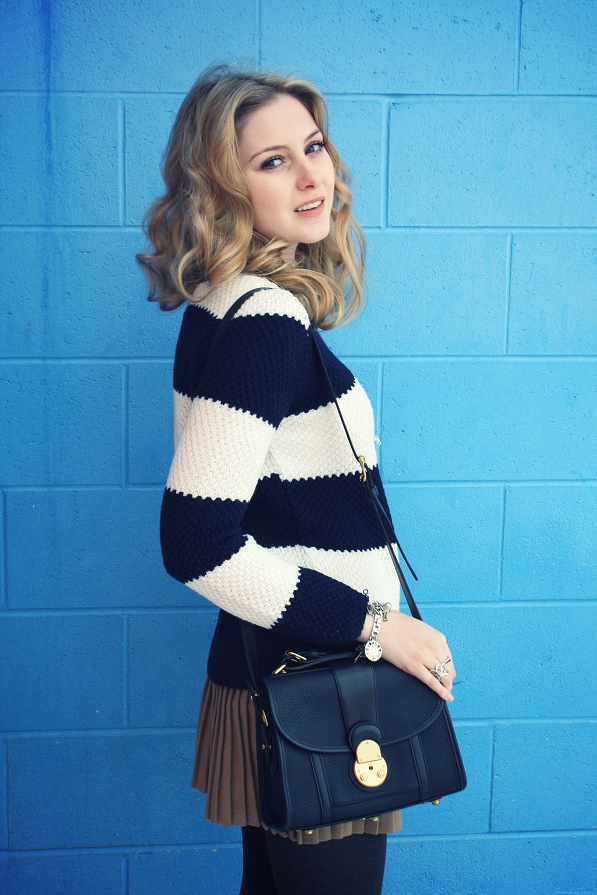 (Skirt and jumper from Urban Outfitters, Godmother's charm bracelet,
Dooney
and Bourke purse,
Prada
boots)
xx E