Had a fabulous weekend and I hope you all did too. I bought these Margiela shoes on sale at The Room last week after being in love with them all season. When The Room's sale had further markdowns last week, I just couldn't resist any longer. They're comfortable and perfect and I'm finding any excuse possible to wear them.
It's so HOT in Toronto - I feel like I'm melting the second I step outside. This sweater lasted about 5 minutes in the heat, but I shouldn't complain... in a few months, it'll be snowing again and then I'll be dreaming of sweltering summers.
PS I leave in 3 weeks, so please keep any and all Europe recommendations coming via emails and comments! I'll definitely be hitting Paris, Barcelona and London but probably other places as well, so if there's anything I must see / eat / visit, please let me know!!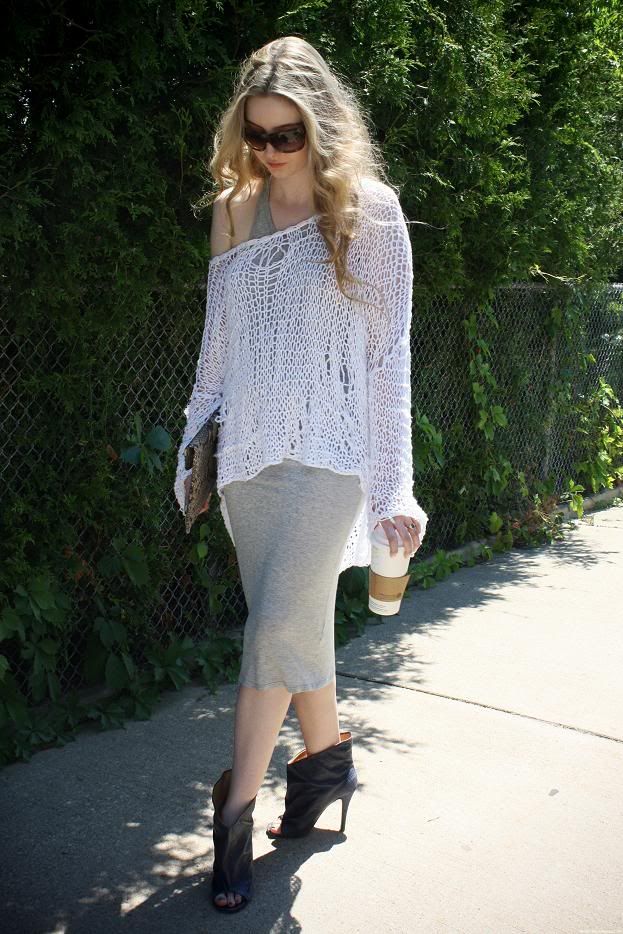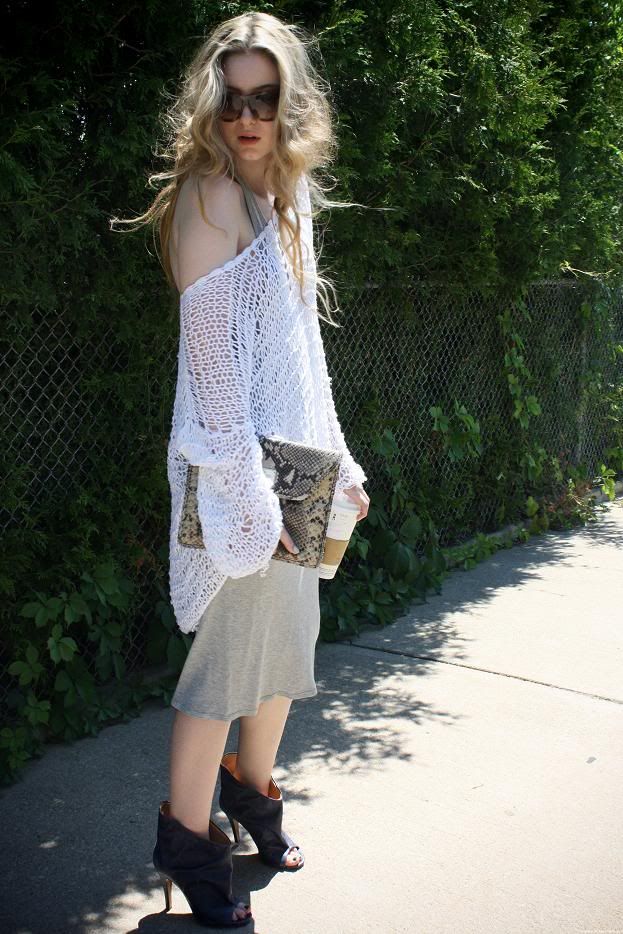 (Maison Martin Margiela shoes, T by Alexander Wang dress, Horace sweater, Tom Ford sunglasses, Michael Kors purse) x E