I'm having one of the most fantastic weeks ever. I've been spending a lot of time planning for my trip to Los Angeles next month - I'm so excited! My best friend Anna and I are going, and today we found out we'll be attending the Oscar Red Carpet! Anyone who knows me, knows that I ADORE awards shows, so this will be a real highlight. If any of my lovely readers live in LA or have visited recently, please let me know where I should visit, shop and eat... I haven't been since my cousin Amanda took me for my 16
th
Birthday, so I'm not sure what's new.
These photos were taken on the balcony at my father's friends' gorgeous home. The photos don't capture the incredible backyard.. it backs onto a ravine and is an absolute haven. I am wearing some of my favourite pieces. The sweater dress is so versatile and I wear it all year long. The Jimmy
Choo
shoes were a Boxing Day find that I just love... even though I can't believe my first pair of
Choo's
are FLATS... Carrie Bradshaw would not be impressed.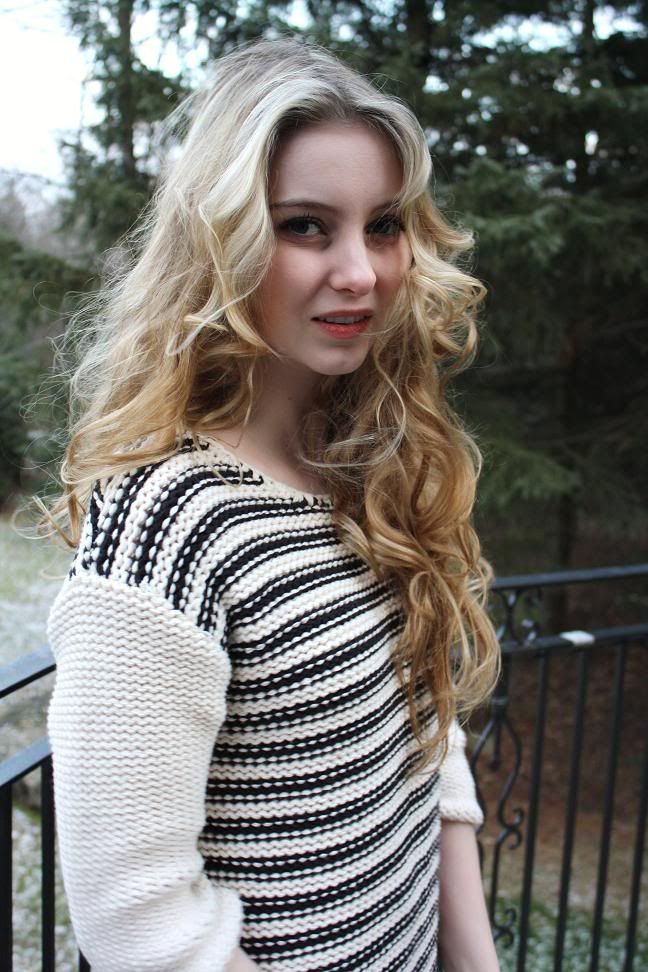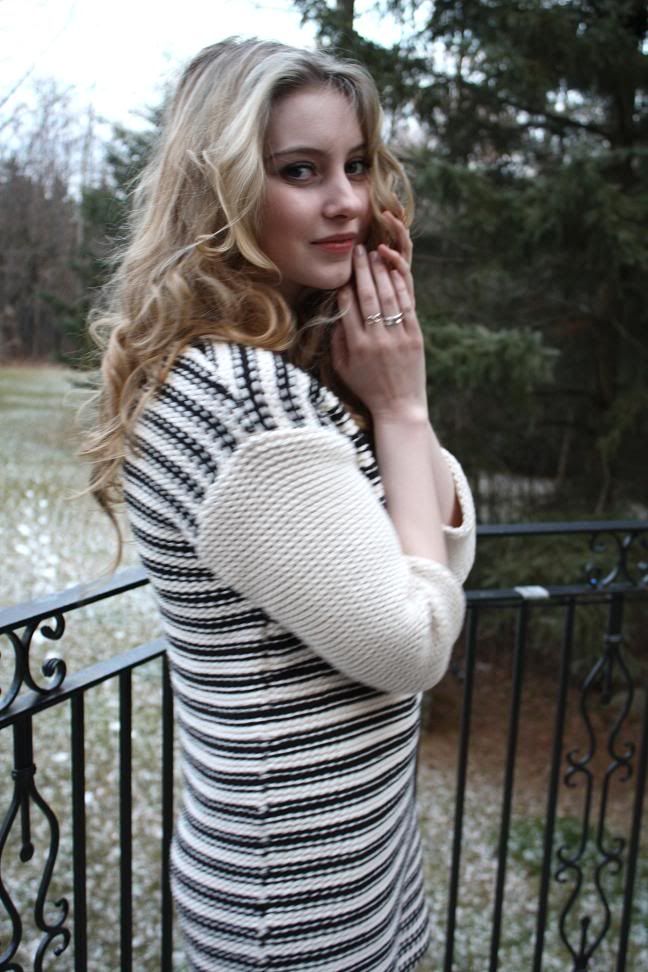 (Wilfred leather leggings, By Marlene
Birger
dress, Jimmy
Choo
loafers) x E